Get ready for a great time!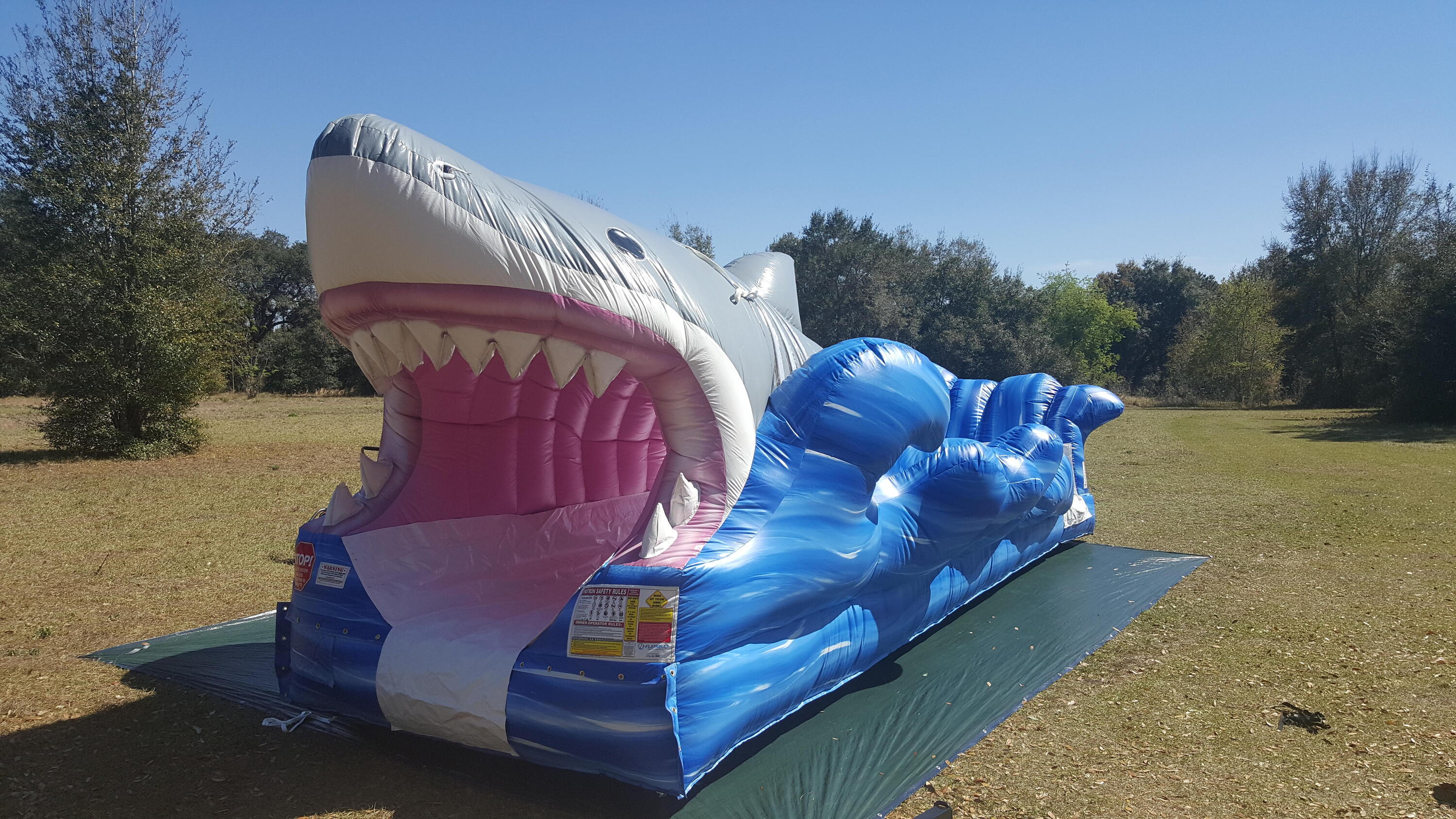 Shark Big Bite
Get ready for the Shark Big Bite! This awesome slip-and-slide allows riders to slide right through this massive shark's mouth. Be careful it doesn't take a bite out of you! This incredible inflatable is great for all ages!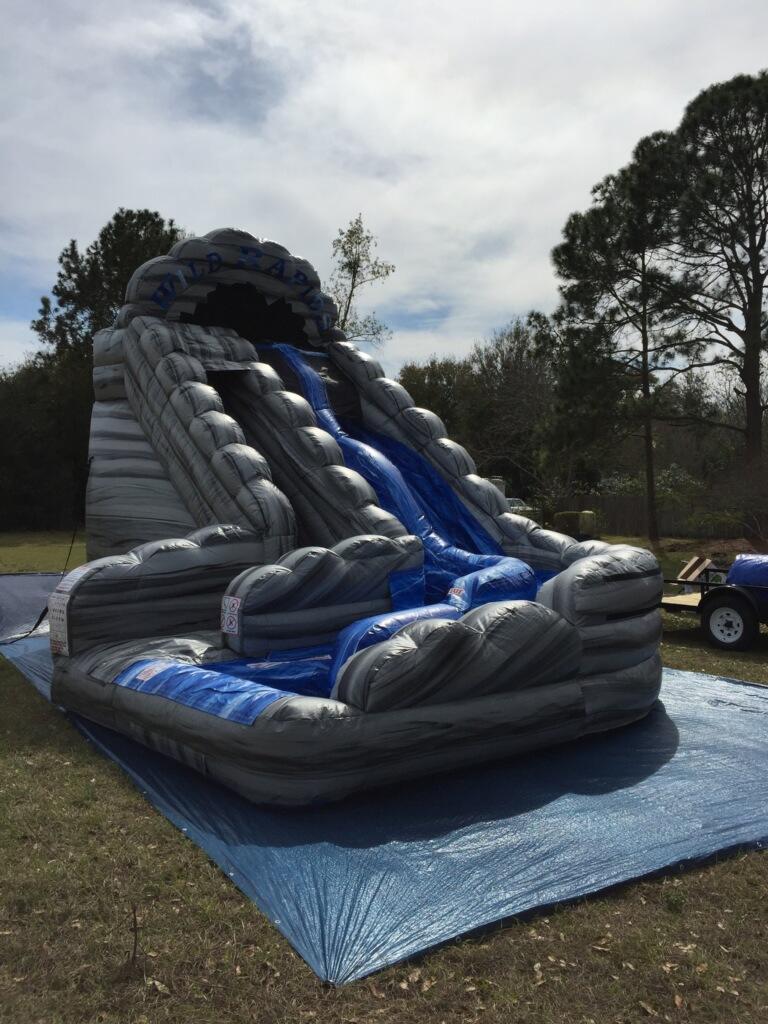 Wild Rapids
The world's first dual lane curved water slide! Riders shoot down individual lanes where they then encounter a quick turn and splash into a pool of water!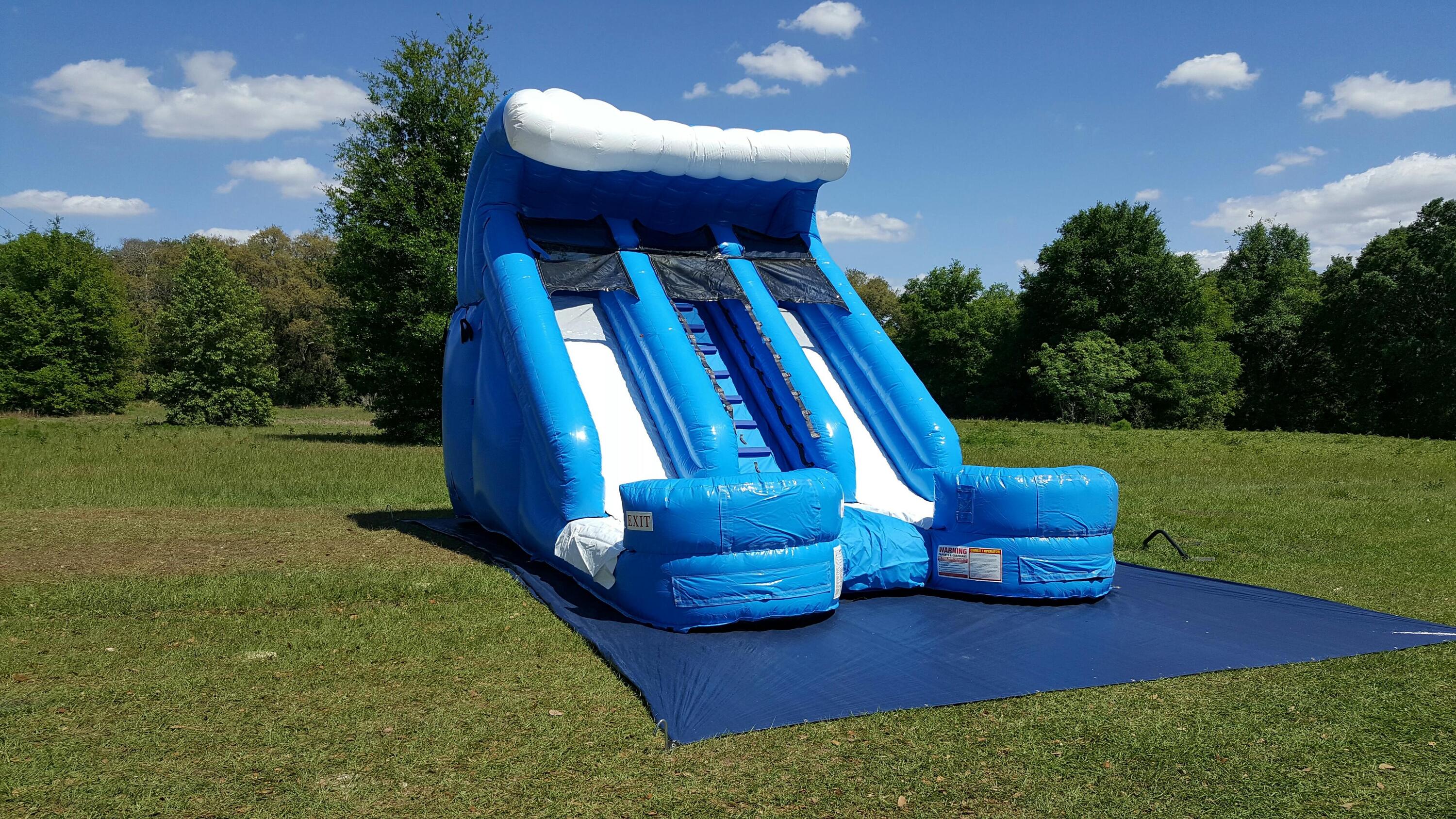 Double Splash
Double Splash is twice the fun! Kids and grown-ups alike will have hours of fun on this dual lane water slide! Party-goers can have a little friendly competition as they race up the middle together, choose sides and slide down the fast track to the water!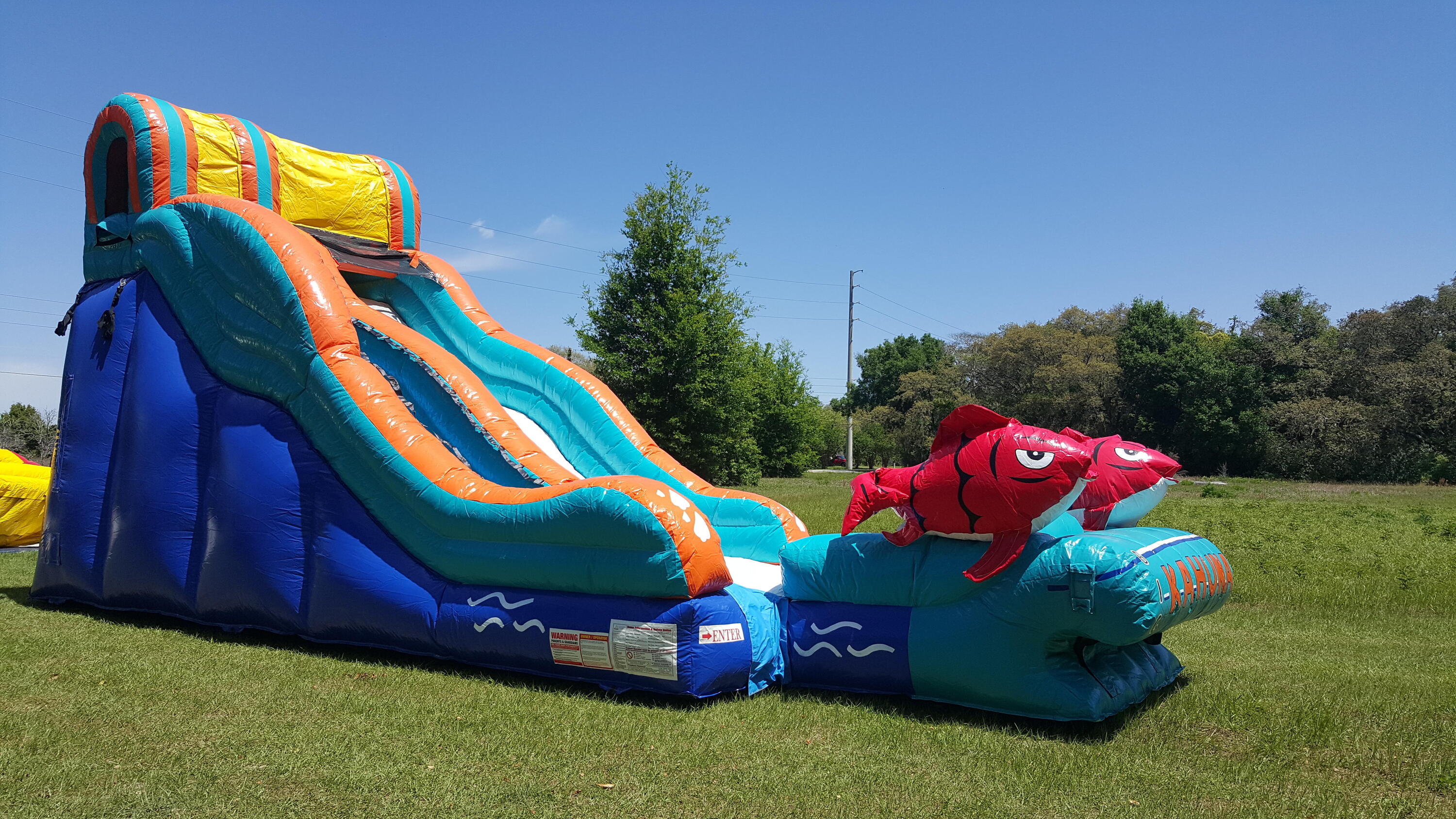 Big Kahuna
The Big Kahuna wet/dry slide is perfect for little beachcombers and surfers at your festival or party. At 17 feet tall this colorful slide will bring feelings of fun and excitement to any event!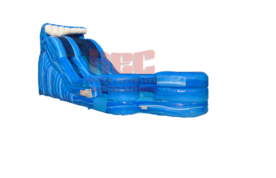 Rip Curl
This massive wave will add a tsunami of fun to any event.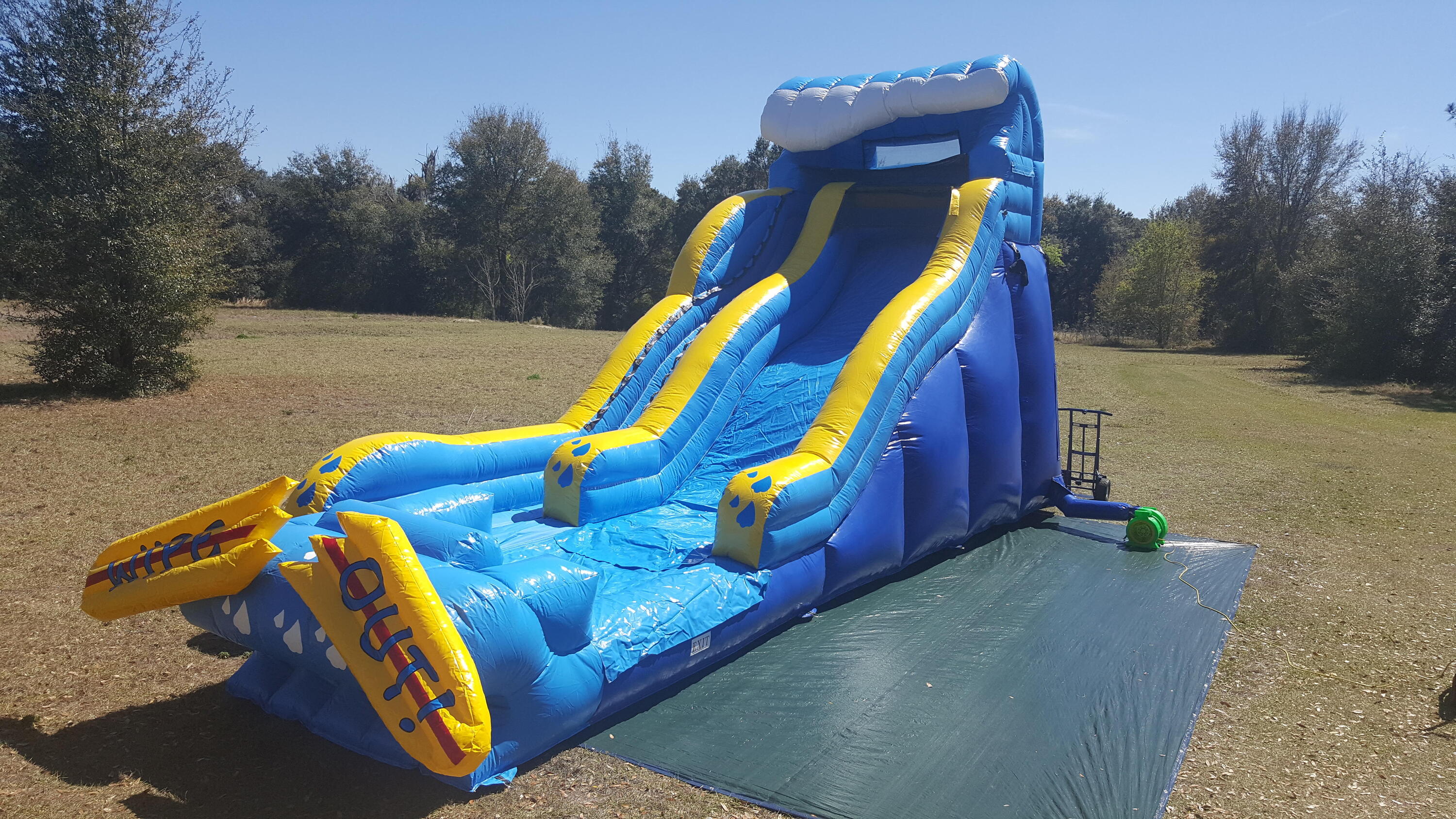 Wipe Out
Surfs up! This 19-foot slide is great for parties by the pool, or any event looking for some added excitement!
If you need help choosing from our great selection of combo inflatables, fill out the form below or give us a call at (407) 782-6245. We look forward to hearing from you!

Central Florida Inflatables provides free delivery to all locations within 25 miles of Central Florida Inflatables corporate office in Maitland, FL. Delivery fee for locations outside of the 25 mile radius is $25 up to $50 depending on the distance and equipment rented.